You're not the same person you were two years ago – and neither are your customers. There is a return to normal – masks have even been ditched – but it's still not quite the same because we're living different lives. Consumer behaviour has shifted dramatically too, making it challenging for brands and businesses to get to grips with what they really need – and even get people's attention in the first place.
Digital interactions have also become overwhelming, and people are starting to feel like it's a bit too much. According to the 2022 Sprout Social Index, consumers are now more conscious about their screen time, and people are craving more personal, one-on-one connections. Believe it or not, dating app data backs this up, with a recent U.S. study proclaiming that "hook-up culture is history". It's not just due to social distancing, either – the study reveals that only 11 percent of young singles want to date casually while 62 percent are more interested in a meaningful, committed relationship since before the pandemic began.
Like being on Tinder, your company's digital presence must stand out so that your customers swipe right. Not only that, but the connection can't be a one-night stand – for customers to come back, it needs to be meaningful and based on shared values.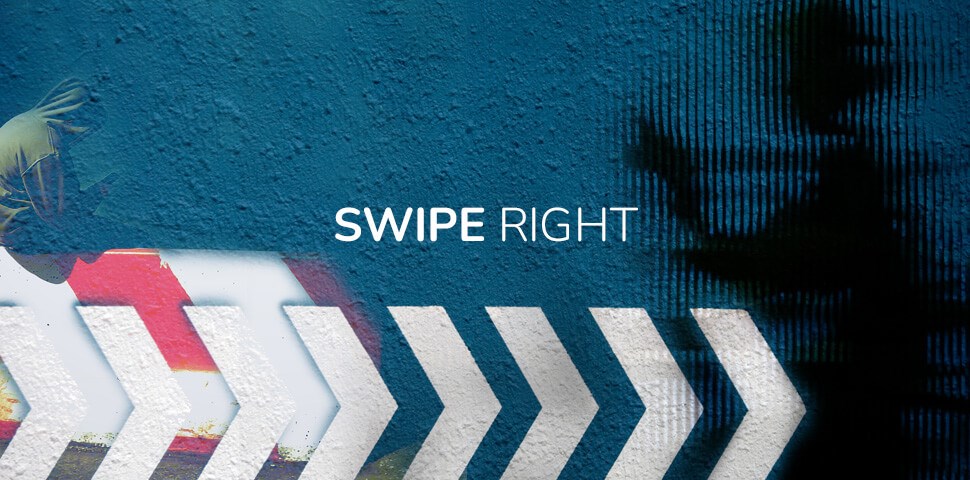 Is your digital real estate standing empty?
From a company website to a social media bio, we see some of our clients wasting opportunities to stand out by not optimising their prime pieces of digital real estate.
Is your website easy to navigate and UX-first? Are you using tools like Linktree or Beacons that turn a company's social media URL into a landing page? And is your business's LinkedIn profile a mini-landing page that focuses on your customers' needs, and not just what you're trying to sell to them?
Don't let prime spaces like those stand empty because they hold plenty of value.
At Firewater, we sometimes find that our clients know that they need a digital presence, but they don't know what to use it for. Websites are a given, but how are you telling people who you are and what your business stands for? Whether that's through an email campaign or a strategic social post, there's a lot to leverage. But it must have a clear message that really speaks to your potential customers and solves their unique problems – so that they don't swipe left.
Don't be a Tinder Swindler
'Authenticity' is a word that's thrown around a lot, but the truth is that your customers can tell when you're faking it; they know when your company values and how you promote a product or service doesn't match up. In fact, the Sprout Social Index shows that a brand's alignment with personal values is 74 percent more important to consumers than it was last year.
Just be true to what you stand for and people will recognise that. But whatever you do, don't pretend to be the son of a billionaire diamond dealer. You will get caught out, and Netflix might make a documentary about it (that's not to say you can't still launch an NFT afterwards…).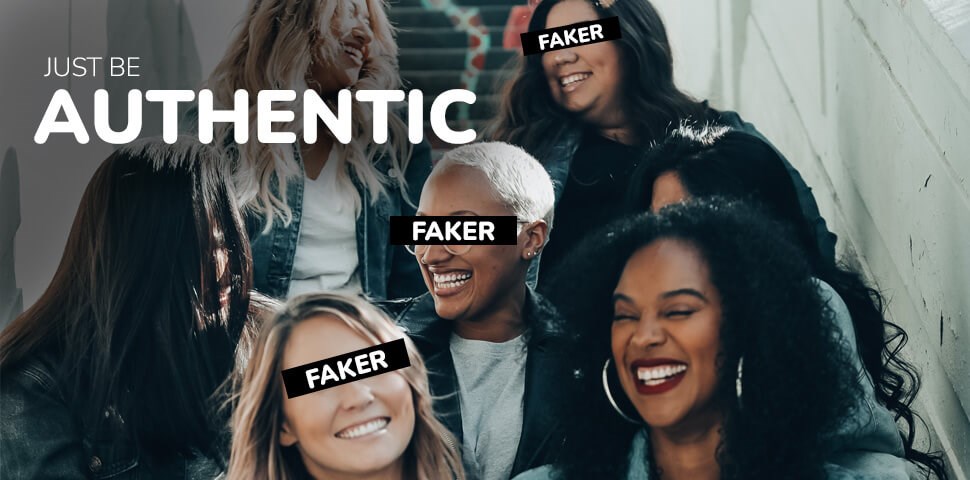 Authenticity is everything right now. According to GWI, 27 percent of Gen Alpha girls (aged between 12 and 15) want to see all types of people in TV shows and movies, and 42 percent say their role models are actual people in their lives. Photo-dumps (batches of filter-less pictures uploaded to social media) and 'finstas' (unedited Instagram accounts for a small circle of friends) are hugely popular. And globally, 42 percent of Gen Zs want to see fewer influencers and more brand authenticity on their feeds.
In 2022, your brand can't simply take a photo, slap a caption on it, and hope customers will notice you. You must consider how you can stand out and what you're telling your audience. If you can find a way to connect meaningfully with your customers – to speak to them as individuals with unique pain points – there'll be a high likelihood of converting them. You just need to know what they want and how you can give it to them.
From TikTok to WhatsApp, businesses have more channels than ever to get their message across. But with digital fatigue and big behavioural shifts entering the chat, it's a difficult landscape to navigate. Owning and optimising your digital presence, as well as authentically connecting with potential customers, is key – and the easiest route to conversion.

Need more customer matches? Get in touch; we can help with that.
Why not drop us a message?