Witnessing an emergency is scary but knowing what to do – even if it's just the basics – can save a life. Russel Meiring, the communications officer at ER24, believes that strokes and heart attacks aren't the big killers in South Africa: it's not knowing what to do in life-or-death situations that's the biggest killer of them all.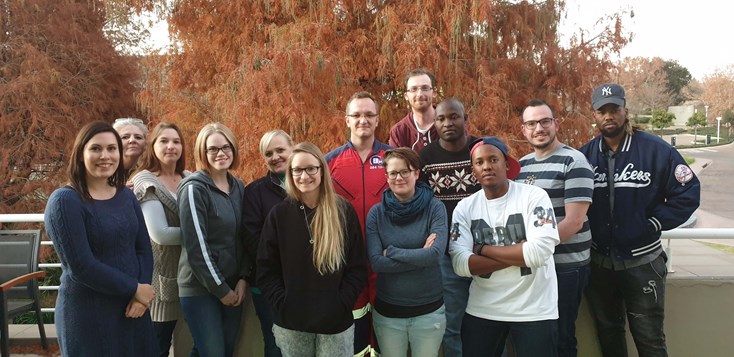 Meiring's emergency information session was hosted by Firewater Digital Marketing and PR Agency in Woodmead. He has been at ER24 for six years and he's seen it all: everything from people stuffing bullet wounds with sand, to putting petrol on burns. Apart from urging the session's attendees to not listen to the medical misinformation on TV shows, he shared his top five life-saving tips that everyone needs to know.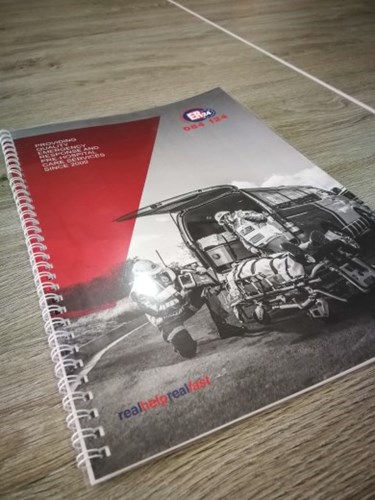 1. Know your numbers
It's one of the biggest problems in South Africa. There are over 400 registered medical assistance services in the country, but so many people don't know the right number to call in an emergency. Make sure you call a reputable service because you don't want to get out of hospital and be stuck with an ambulance bill that you can't afford. Knowing the right number can definitely save a life. Here are some just in case:
ER24: 084 124
Netcare 911: 082 911
State Emergency Services: 10177 or 112 from a cellphone
If you're on a medical aid, it's always good to know who your medical aid is contracted with and call the designated emergency service provider. This might be ER24 or Netcare 911.
112 can be called from any cellphone in South Africa. It will transfer you to a call centre, and they will route the call to the most appropriate government emergency service that's closest to you.
2. Don't play doctor
The first thing to do in any medical crisis – even if you're not sure if it's serious or not – is to get emergency services to the patient as quickly as possible. But don't administer any medication to a patient: giving a Disprin to someone who you think is having a heart attack could kill them if they're allergic to aspirin. Rather call for help and let the medics handle the medicine. ER24's Emergency Contact Centre (084 124) can also provide you with telephonic first aid while the ambulance is en route to the scene.
3. Give as much information as you can
In an emergency situation, there's no such thing as 'too much information'. "When directing the emergency service to the scene, give them the address, of course, but also describe any landmarks or the quickest way to get there. Provide your phone number to the emergency call taker. Also, describe the patient: how they look, act; are they breathing or not? The more information you give, the better prepared the medics will be when they arrive," said Meiring. It is important to listen to the questions asked by the call operator and answer them thoroughly. Never hang up first. Wait for the operator to hang up.
4. Make your phone emergency friendly
Have you ever thought about what might happen if you're in a major accident, and you can't give anyone your details? Well, there's a simple solution to this. Most of us don't know that our phones have an emergency feature: it comes standard on smartphones and is specially designed for emergency situations – even if your phone is locked, it'll show only your medical information and numbers to be contacted in case of an emergency (ICE numbers). Keep in mind that ICE contacts should have a good understanding of your medical history, such as what you're allergic to and any medical conditions you may have. So have a parent, spouse, or very close friend on the list. The set-up varies between phones, so read your phone's user manual.
5. Give CPR if there's no pulse
Any action is better than no action – especially if someone's heart has stopped. To check a pulse, the easiest way is to place your index and middle fingers on the neck, to the side of the windpipe. No pulse? Then it's time for CPR – place the heel of one hand over the centre of the person's chest, along the nipple line. There's no need to worry about the breathing part, just put your other hand on top of the first hand and keep elbows straight. Use your whole body to press down hard and fast on the person's chest. Injuries to the ribs may occur, including fractures. "Paramedics look at it as life over limb: your ribs can heal but once you are dead, well, you're dead," said Meiring.
Watch this video on how to do hands-only CPR.

Unfortunately, once you start CPR you can't stop – you can only stop once the person's pulse returns, or emergency services arrive, whichever comes first.
Brushing up on your life-saving skills is never a bad idea. If you are keen to learn more about what to do in an emergency or what other systems you can put into place to safeguard yourself where possible, Contact ER24.
Why not drop us a message?