If 2020 taught us anything, it's that it's impossible to predict the future (and a speech that starts off with "My fellow South Africans" never ends well).
While it's impossible to say for certain what will happen in the digital marketing landscape in 2021, we can definitely look at patterns – and the patterns tell us there are a few things to be aware of.
Virtual interactions like remote working aren't going anywhere, people have screen fatigue, and if the recent WhatsApp Terms of Service update has shown us anything, it's that privacy is a major concern for many.
Nothing is set in stone, but we reckon the following trends will get significant traction this year – here's what you can do to get on top of them (in no particular order):
Start a podcast
Due to lockdown-induced screen fatigue, 2021 has been dubbed "the year of listening". Podcasts are set to become a major source of advertising revenue, and they're only getting more popular. With more time being spent at home, people are looking for different ways to consume content, and podcasts are high on the list as they easily allow for multitasking.
While only 10% of South Africans in large metros listen to podcasts each month (compared to 33% of Americans and 22% of Australians), the demand for podcasts is certainly growing – The Media Online points out that Jacaranda FM's Breakfast with Martin Bester had over 100 000 downloads in just one day back in 2019.
Branded/sponsored podcasts, advertising slots, thought-leadership in niche industries, and creating meaningful audience engagement are all possible with podcasts. In 2021, it's predicted that more B2B businesses will get in on the podcasting game and 'listener experience' (LX) will become a thing.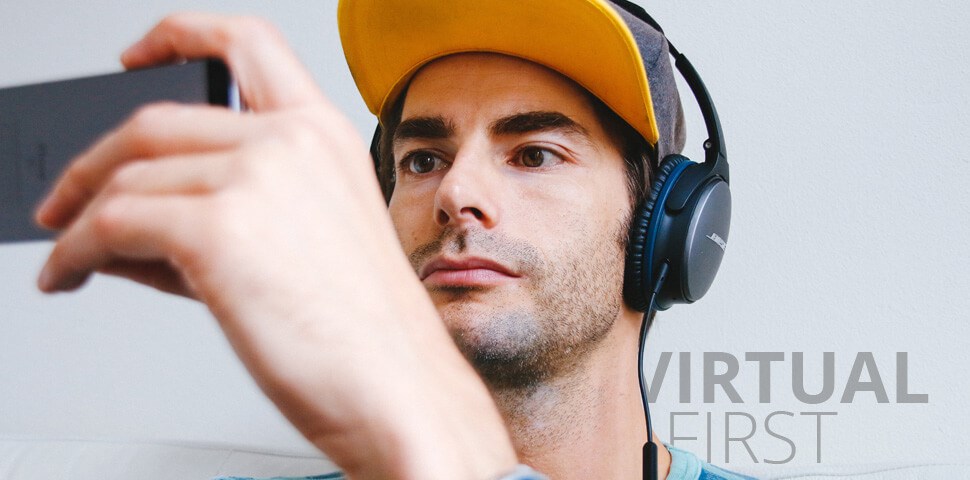 Focus on virtual events
Thanks to the 'Zoom boom', virtual events are not going anywhere – and your business needs to get on board, if it hasn't already. Even when in-person events are back in action, virtual events will still play a big part of your ROI (plus, they're low-cost and give you access to a much broader audience).
Going forward, your events will need to be 'virtual first': that means they'll have to be professionally planned with a virtual audience in mind, first and foremost. So less one-way broadcasts and more live interactivity. Live events carry risks, but the engagement reward is massive.

Put privacy first
There's no doubt that data privacy concerns were a hot topic in 2020, and it's only going to become more important in 2021. According to Think with Google, searches for "online privacy" grew by more than 50% globally in 2020 compared to the previous year.
Antitrust lawsuits against Google and Facebook in the U.S., as well as GDPR compliance in the EU and POPIA enforcement in SA from 1 July, have all compounded the need for businesses (and their digital marketing) to be privacy compliant, and fast.
According to The Content Marketing Institute, consumers will increasingly opt out of marketing content. Digital marketers and businesses alike will have to completely rethink their marketing strategies – and marketing must be privacy-first.
Does your website have a privacy and usage policy? If your company processes personal data, are you storing it securely and do you have the right permissions? Do you have a dedicated POPIA compliance officer (it's a BIG job, you may even need a team)? Did you know that if you're not compliant, a fine of between R1 million and R10 million can be issued (and even up to 10 years in jail)?
All questions to ask, before POPIA hits on 1 July.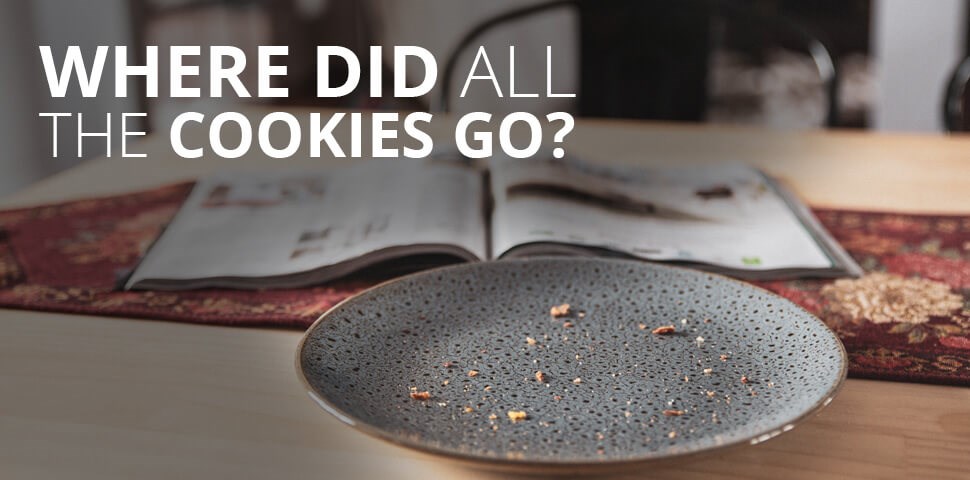 Re-think cookies
Google will phase out third-party cookies by 2022 in its Chrome browser. So, 2021 is effectively the last year that they'll be fully in use on the internet. This has pretty big implications for your business's digital marketing.
What's a third-party cookie? Essentially, it's a tracking code that's generated when someone visits a web page. This small piece of code identifies a user to a browser, and sends this information to the third-party who created the cookie in the first place, for example an advertiser. The third party then uses the tracking information to build website visitor profiles; it's often used in behavioural targeting.
Third-party cookies are stored on browsers and are used for remarketing (the ads that 'follow' you around the web), as well as personalised messaging that's based on your online behaviour. The more cookies an advertiser saves to a browser, the more targeted the ads can be. Due to data privacy concerns and legislation (like GDPR and POPIA), however, many websites must now have a pop-up that notifies users of said cookies, and requires permission for their use.
What does this mean for your business's digital marketing? It will have to evolve.
One thing we do know, is that content marketing is going to become even more pivotal in your business's digital marketing strategy – with an emphasis on quality rather than quantity. As this article points out, the demise of third-party cookies means that the focus has to shift from tracking individual users' online activities to looking at the content they consume; that content needs to be top-shelf stuff.
Not all is lost, however: Google has plans to help out advertisers and businesses via the Privacy Sandbox. One of their proposals, called Federated Learning of Cohorts (FLoC), aims to group users with similar browsing behaviours (instead of identifying individuals). Early testing reveals FLoC is far more effective than cookie-based advertising.
Make sure your website is FAST (and mobile-friendly)
We've covered this before, but it's worth mentioning again. In 2021, website speed and mobile optimisation is going to be EVERYTHING. And, from May, Google's Core Web Vitals will be used for ranking search results. Not only will your website affect user experience, but it will now affect your business's online visibility.
Google's Core Web Vitals show how users experience the speed, responsiveness, and visual stability of a web page – if anything is lagging, then this affects your website's score (and it will soon affect your site's search rankings).
The good news is that if you're trying to rank against your competitors in 2021 (and who isn't?) site speed is an easy fix. Yet less than 15% of websites are optimised well enough to pass a Core Web Vitals assessment) – 2021 is time to do something about that.
Not sure what to do? Contact us; we know how to make websites mobile-friendly and blazing fast.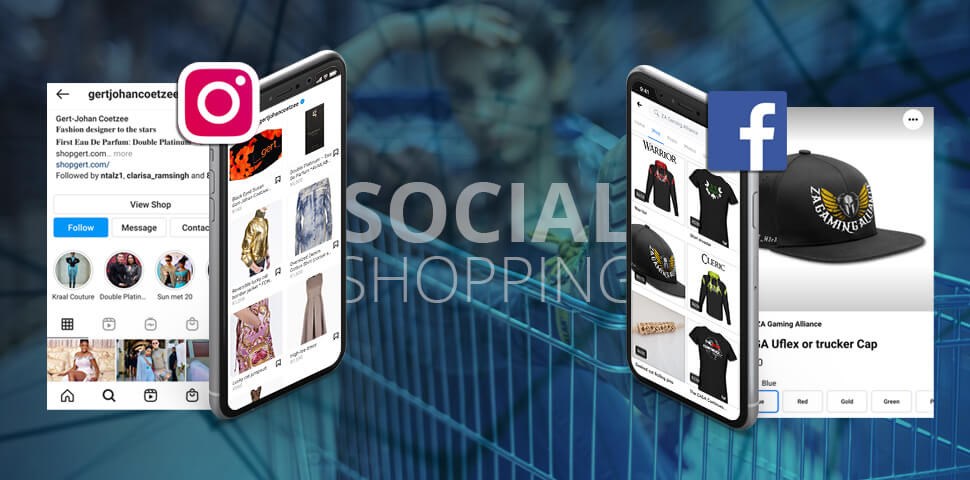 Keep social shopping in mind
COVID-19 brought about rapid digital transformation, and part of that was an ecommerce boom (some South African FMCG companies, like OneCart, saw web traffic and volumes of over 700% during last year's lockdown). This is set to continue, and shopping via social media platforms is joining the party, too. To go straight from discovery to purchase – without leaving an app – Facebook has a Shops tab, and Instagram boasts shopping integration (including Reels, IGTV, product tags, and more).
While social shopping is still new in SA, it's bound to get bigger this year. Just look at these stats: in South Africa, there are 5.26 million Instagram users and 22.9 million Facebook users (that's almost half of the population!); globally, 60% of users discover products on Instagram alone.
We think it's just a matter of time before South African consumers get on board with the social shopping trend.

Create a human connection
According to Deloitte's 2021 Global Marketing Trends report, the only way to successfully market in a post-COVID world will be through "authentic human connection". Lockdowns and social distancing have only increased this need, and your business can tap into this through human-centric marketing.
2021 is set to be the year of brands being more transparent and authentic. Whatever your 'social purpose' stance (because that's going to be a thing, too), in 2021 you have to show your company's human side – whether that's behind-the-scenes social posts, more short-form, off-the-cuff video content, or connecting with your customers on a personal level by publishing content that matters to them.
As the Social Media Examiner points out, it's high-time for brands to "humanise": ultimately, people connect with people.
The good news is that these trying times have super-charged digital transformation, which means new opportunities for those who understand trends and think outside the box.
For example, Deloitte notes that the pandemic has resulted in high-income households increasingly wanting "nice to have" items, and they're now more willing to pay for contactless commerce.
It's undeniable that we've reached a tipping point between privacy and free services, and that if your business is currently just relying on one platform for marketing, you're in trouble. This year will be about being agile, innovative, fostering trust, and diversifying your digital marketing.

Stay ahead of the digital marketing curve in 2021 (and avoid any curve-balls). Contact us; what we do, we do well.
Why not drop us a message?