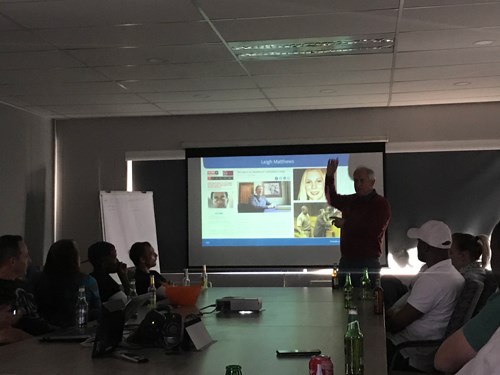 At Firewater we are passionate about learning and growing with our clients. There are many things we do to inspire our stillmen and clients, such as Digital & PR sessions, weekly show and tell presentations and, most recently, TILT (Things I Learnt Today) sessions.
The Firewater TILT sessions aim to bring people together in a relaxed environment where they are able to learn about something they may not have known about before. At these sessions, Firewater hosts a guest speaker, we believe will inspire our stillmen and clients. While these talks are intended to educate, they're also held for the purpose of uniting like-minded people in a setting conducive to discovery and collaboration.
The first session was held with guest speaker, Andre Snyman of eBlockwatch, who had some interesting stories to share. eBlockwatch began as a simple online platform in 2000, when Snyman recognised the need to bring communities together to combat the rising crime in Johannesburg. Over the years the platform has evolved into a sophisticated organisation that now makes use of an app to report and solve crimes.
The success of eBlockwatch is evident in the waves it's made in the reporting of crimes to the public and the police. Snyman explained, "It got to a point where the media was coming to me for the breaking news stories, and not going to the police."
Snyman talked about his journey from a community forum to his work with the South African Police Service on a number of high-profile cases, which included his major contributions to the Leigh Matthews case – on which he assisted the capture of the murderer using technology. Snyman said that by using technology, he has been able to activate the community and serve the purpose of eradicating crime in Johannesburg, as well as to help law enforcers resolve many open cases.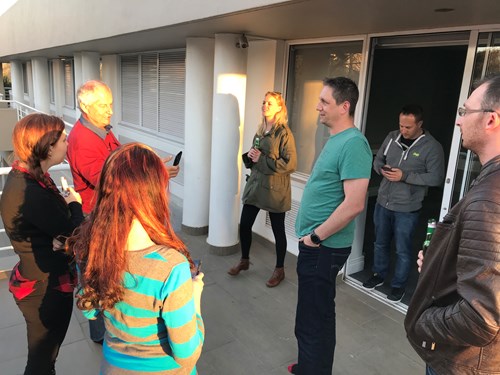 At the next TILT session we will be hosting another exciting guest who will have more stimulating  technological, PR, digital or industry related insights to offer up. Follow Firewater on Facebook to  see when the next session will be held and book your seat before they're all gone.
Contact us at pr@firewater.net to find out more. 
Why not drop us a message?