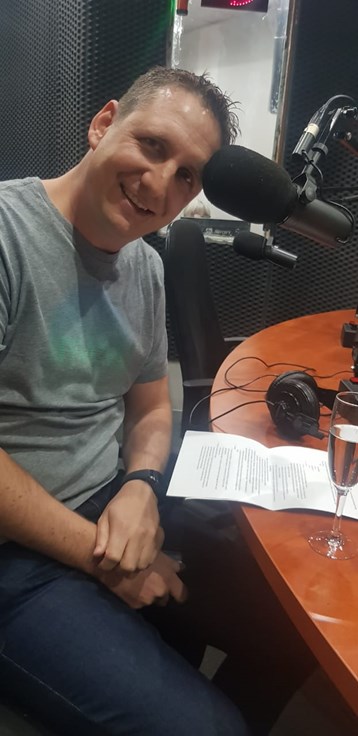 When something is free it is often worth what you paid for it and in the digital realm it costs a whole lot more! The idea of 'free' is a controversial one. Often we may not be paying in physical money but more often than not we are paying with something – even if we do not realise it. In the case of online platforms such as Google, Facebook, Instagram, WhatsApp and Twitter, a subscription fee is not requested, however, have you ever stopped to think what else you could be paying with? In an interview on Chai FM, hosted by Charisse Zeifert of the South African Jewish Board of Deputies, Firewater spoke about data security and the reality of paying for free platforms with personal data.
The thought that 'the internet' knows exactly where you are and what you are doing is nerve wrecking and can often leave one feeling like they are being watched. This premise of data tracking was the foundation of the interview, while addressing the issues of cookies, tracking, personal information and online stalking.
Did you know, information posted online is actually fair game and can be reused at any time by any one and, believe it or not, this happens every day?
Sometimes, the adverts you receive online may be so accurate that it almost feels as if your activity is being watched. This can be attributed to the storage of cookies. "It's a file that a website that you're visiting will store on your browser so that the next time you visit it will remember who you are or recommend things to buy that you saw while browsing another site," said Alon Berman, chief digital officer at Firewater.
With the help of cookies, a piece of text that a web server stores on a user's browser, information about a user's habits can later be retrieved to use for marketing purposes. The information that you share with popular apps is used by businesses to target potential clients. While this may seem like a scary concept, it does help businesses to personalise and simplify the user experience on their websites as well as on social media. "[A cookie] helps you log in, it will try help you remember your settings and the idea is to make things easier the next time you log in," Berman continued.
It is also important to remember that information posted publicly on blogs, Facebook, Twitter, forums and other free sites are open for 'information farming' by any member of the public, the media or any business. "A lot of those sites [Google, Facebook, etc.] will use cookies to track your usage across multiple sites. It's not just a relationship between you and that single site, it's a relationship between you and Google, and what they can use to track your habits," Berman explained. Personal information from social media sites can also be collected and sold to third parties. Having said this, there are certain mechanisms you can put into place to help protect your information:
*Clear your cookies regularly as this prevents sites from retrieving the cookie (piece of information) from your hard drive
*Modify browser and app settings – If you go deep enough into your Facebook settings you will see which other apps and websites are able to access your information through the social media platform
*If in doubt CTRL-SHIFT-N (incognito or private browsing) allows you to surf anonymously for that session
*Lastly, always remember to keep your software (and apps) up to date, use a good anti-virus with malware protection to secure your devices.
The overarching truth about data security is that one should use common sense when sharing information. "Be cautious and reach out. Rather ask somebody first before you start clicking around," Berman advised. There are things you can do to avoid your data being shared such as clearing cookies, turning off location services never taking a picture with your phone again, covering your face and staying away from your friends who do engage with social media but a life cannot be lived this way in the 21st century, so instead caution and clear judgment can be used to reduce the side effects of sharing data.
Listen to the full podcast here.
Firewater will be discussing different trends and topics within the digital marketing and public relation sphere on Chai FM every month, so keep an eye out on our social media pages for updates and interviews. Our next interview is set to take place on 26 October at 12:40pm but follow us on Twitter @FWL to keep updated.
Why not drop us a message?