"Business owners never stop thinking about work – at least I don't," says Mark.
Mark is Firewater's FIRECHIEF (the other day someone phoned and asked if he is an actual fire chief, at a fire station. Oh, how we laughed).
So just to be clear, Mark is not a fireman; he runs the show here (you can read more about Mark, and how to get more leads, in this post).
"Even on holiday, eventually you get tired of running after children and start thinking about the business again," says Mark. "There's often a reset period, and this is when you have an opportunity to maximise, especially if your client base is made up of execs and high-level people; they don't switch off."
Execs are thinking about the year ahead – capitalise on that
According to Mark, the December/January shutdown can be the perfect time to connect with existing clients – and potential 2020 clients – because, due to the downtime, there's a higher than normal chance that they'll actually consume and engage with your company's digital marketing content – think longer, more in-depth blog posts that speak to your customer niche.  
"With business owners, management teams, execs… some people are still working," he says.
"There are only so many lunches and games of golf during the year – in December it's a good time to consume longer content that people can wrap their heads around."
Mark adds that during the holiday shutdown, business owners should be thinking about their 2020 strategy, and then implementing it in the New Year.
If you're not thinking about it in December then you're going to have to think about it in January… which means it's only going to be implemented in February.
In South Africa, more than likely February is your financial year end, which is a total stuff up, and nothing is going to happen. So the theory is that you need to be thinking about what you want to implement in January, in December. And the best time for this to happen is during the downtime.
December is when your target clients are more likely doing research; it's when they have the time to figure out problems their businesses are facing, or explore solutions that can boost their business.
And that's where another opportunity comes in.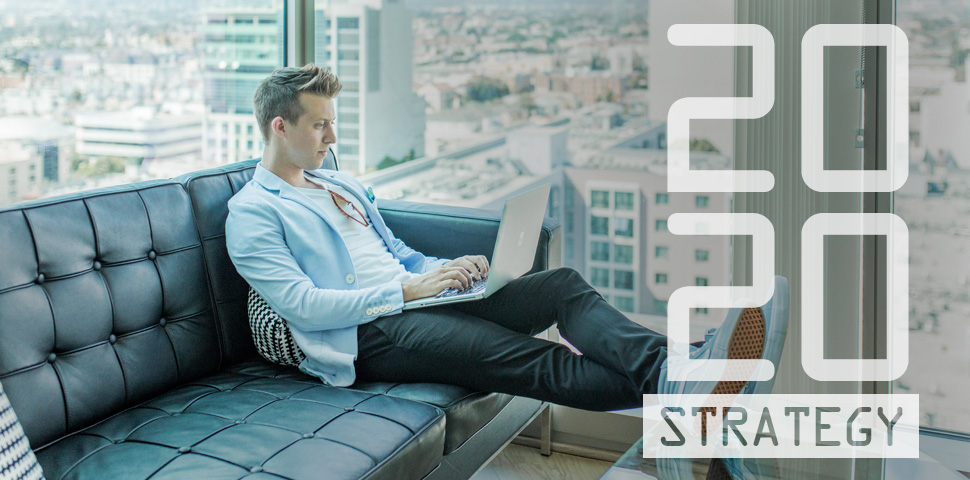 Business owners have more time to scroll through social media
"People wrongly assume that no one is doing any work over December. They're not at the office, sure, but they're on social media," explains Mark.
Basically, if there's something that someone wants to implement in the year to come – maybe it's a new role, service-offering, or vertical – when better to plan it than then?
"It's perfect for a content marketing strategy, because maybe that's the time that these particular individuals would look at LinkedIn, or they would look at social media channels they wouldn't ordinarily look at during the day because they're not overloaded by email – like me. Are they going to troll through your social media pages? Not necessarily. But you can still use it to actively market your business."
Fair enough, if your target market are consumers, they'll most likely be away, in Durban or Cape Town. But if you're B2B you have to be planning, even on the beach. And, through social media, you can effectively distribute your company content, as well as get better engagement and traction, because your customer is also thinking, planning – and braaiing.
People may be braaiing, but they're still networking
When people go on leave for December they braai, and they talk," says Vince, Firewater's SEO man (read about his SEO tips here).
"When people aren't in 'work mode' they connect with those who they normally wouldn't," he adds.
"Especially after a few beers and that 'So, what do you do' conversation starts. You can say, 'I've got this company. Give my Facebook page a follow, if you're interested.' Nothing pushy, just old fashioned, organic networking."
If your brand already has awareness in the market, you can capitalise on it by being top of mind at this time of year, says Vince. Posting something like: "Great things are coming in 2020, watch this space" would be a good strategy to go with.
The December/January shutdown is also a good opportunity for talking and connecting to people online.  
"Informally connecting to someone on Facebook or Instagram, who could be a potential client, but who would otherwise be a stranger, is another way to go about it," says Vince. "But this has its risks, like you coming off as stalkerish or too pushy; it needs to be based on a genuine connection – getting a new customer is just an added bonus."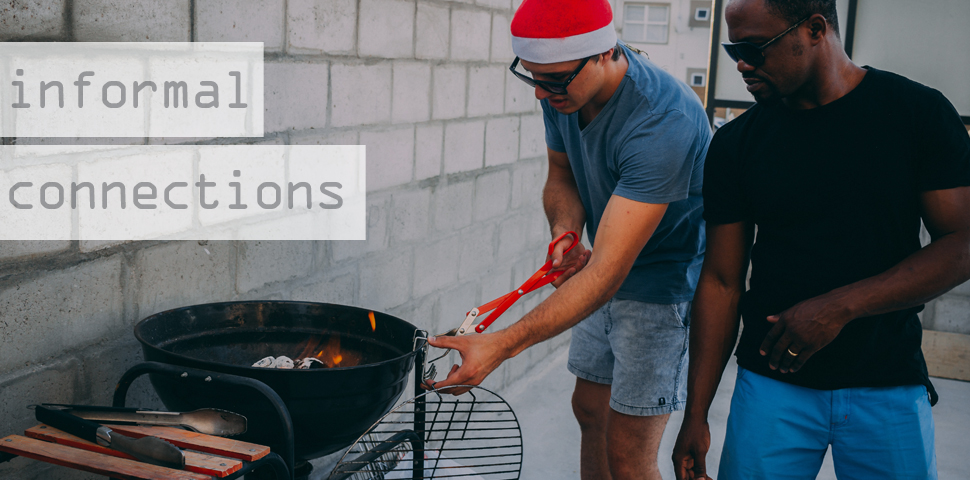 Don't let your content go on holiday – make a PLAN
When it comes to social media, you don't want your content to also take annual leave.
"People are going to move onto the next thing otherwise, so it still needs to be front and centre," says Pops, Firewater's social media stillman.
Most importantly, you need a social media content plan going into the shutdown season. A lot of it depends on what industry you're in, but think about what content or posts are going to get the most engagement while everyone's off on holidays.
How do you ensure your content is engaging, so that people are actively re-tweeting, sharing – and, of course, converting into hot leads?
"There's no magic formula, unfortunately," says Pops. "But the easiest way to do this is to go back to past posts and see which ones did the best, which ones engaged the best, and this will point you in the right direction."
Tips to amp up opportunities during the festive shutdown:
"Yes, it's December, but making an effort to connect with your client base, especially on social media, will pay off," says Mark. "Social media is an enabler of getting your content out there, and it's a really great way to keep your business top of mind, even during the downtime."
No matter the platform – or time of year – you should always ask these four questions before you post:
Who are you talking to?
Why are you talking to them?
Is it relevant?
Will it resonate?
"People who are serious about their jobs can't turn it off," Mark reiterates. "They reset for a week and then the next week they start thinking about their business and the year to come. Otherwise, it's pretty simple: you get left behind."
Don't want to get left behind? Contact Firewater to keep those opportunities coming, well into 2020.
Why not drop us a message?