Nothing stays the same except the law of gravity, the fact that humans need water to survive, and Riaan Cruywagen's hair.
Content that resonates with an audience must be meaningful, engaging, and provide solutions to problems – that hasn't changed, either.
What has changed is how people consume that content.
In 2023, there's no one way to consume content
As we said in a previous article, content is not just a blog post or video; content encompasses everything we consume.
Yet we consume content differently – partly because our attention spans are shot (studies show that our attention span has shrunk by nearly two minutes in the past two decades), and because our consumption behaviours have changed.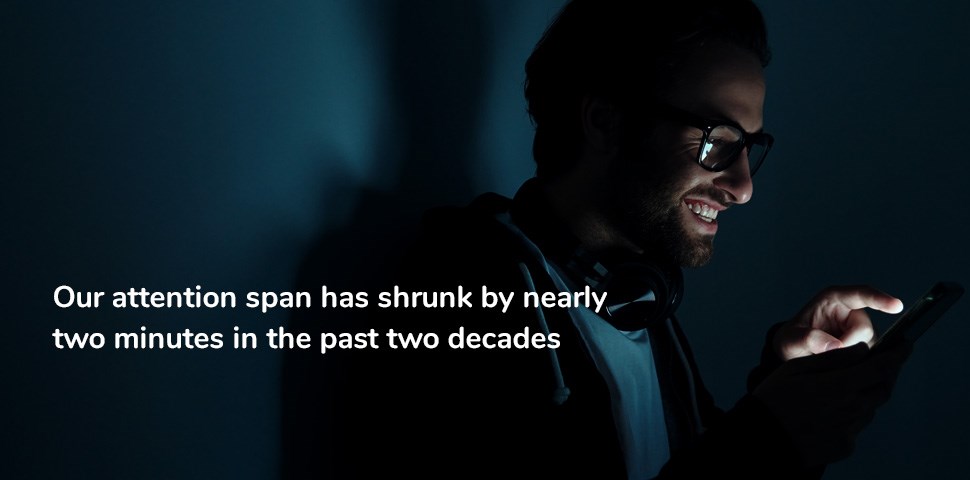 For example, Kantar's consumer research in April 2023 found that South Africans now prioritise access to social media during load-shedding, even as they spend less on food. Related to this, according to Ornico's latest Social Media Landscape Report, TikTok has already seen a penetration of 44 percent amongst South Africans aged 15 to 24 – meaning that in the next five years, Facebook will haemorrhage this user base.
It's no secret that short-form content is on the rise (and South Africa's youth are spending an inordinate amount of time in the dark on TikTok). Yet there are many formats of short-form content itself, including videos, images, infographics, GIFs, and podcasts.
Even if we zoom in on just one of these formats, say podcasts, we'll quickly realise that different people consume this content format differently. Some of us like listening to podcasts in the background as a way of switching off, while others prefer consuming podcasts instead of listening to music when they're working out. We even know a guy who drives all over Joburg just so he can listen to episodes of his favourite series (or maybe he's just trying to avoid his wife, we're not sure).
As we've mentioned: marketers must go where their target audience is. Akin to a watering hole in the Metaverse, you will find your customers where they like to consume their content.
(We wrote that in a David Attenborough voice, and now we're adding 'David Attenborough's voice' to the list of things that haven't changed, along with Riaan's hair).
How content is presented determines if we'll skip it or stop scrolling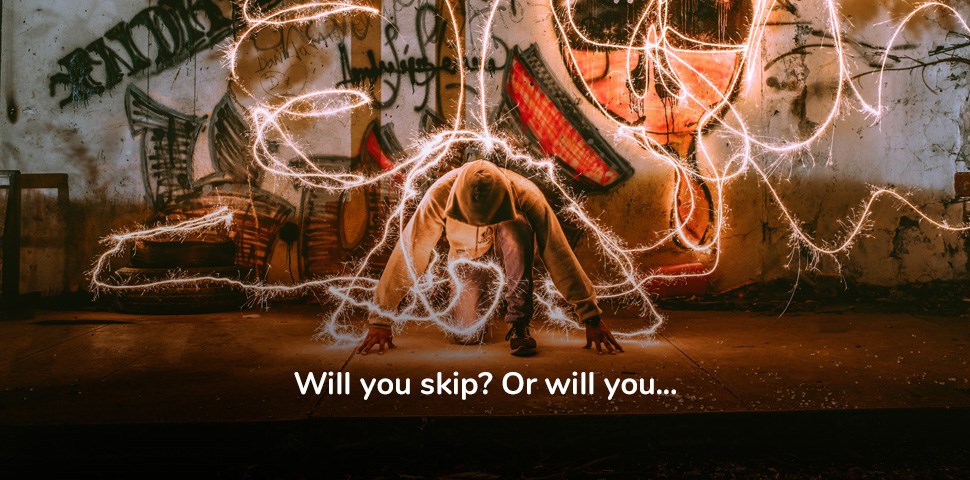 Eye-tracking can tell us a lot about how people consume online content. In Nielson's eye-tracking research, the UX research group found that readers will likely prefer one of four text-scanning patterns: the F-pattern, spotted, layer cake, and commitment patterns.
If there are no subheadings and bullets, users tend to focus on the words towards the beginning of lines and the top of the page – so the pattern looks like an F-shape.
Spotted scanning involves focusing on specific words or chunks of words, and for this pattern, it helps if links are clearly labelled (because a link is a promise), important words are highlighted, and there are:
With the layer cake, the reader focuses on
the headings and the subheadings,
with some focus on the text in between, then they skip to
the next heading that's interesting.
The commitment pattern happens when a reader is motivated to read the content (like instructions, studying for a test, or reading a super engrossing Firewater article).
According to Nielson, people are motivated to consume content when they know and trust the source, are loyal to the brand, or believe they are in the best place to find the information (like this website, right here).

As a digital marketing decision-maker, you need to get valuable content to where your target audience consumes it, in the way they like to consume it.
Content is context – and it must be frictionless
How we consume content isn't random; it's based on context. It's closely tied to who we are and what we need, and it's determined by the device we use, where we live, what we do, and where and even what time we consume it.
The marketer's role is to understand all this context and bridge that gap. If your audience is on Reddit, you need to go there. If you want to reach middle-class kids, go into Roblox or Fortnite and create experiences within those platforms that excite and connect to them.
CMOs and brands have opportunities, but whatever content you put out, it: a) needs to be frictionless and b) must be meaningful, engaging, and useful (in other words, valuable).

Whether scanning, doom-scrolling, binging, or focused, we're all swiping to the next thing – until something stops us and makes us pay attention.
When it comes to content, the how is critical for marketing decision-makers to consider because it will lead them to where a target audience is.
Digital marketing is the perfect platform to do this because, unlike Riaan's hairline, there's so much to work with.
Need to get on top of changing content consumption? Contact us; we'll show you how.
Why not drop us a message?