What's a lead? Put simply, it's someone who's taken an interest in what your company is offering – it's a potential sale. Lead generation, then, is a nice little nudge towards that sale.
"The days of a hard sale – that greasy salesman trying to sell you a BMW – are pretty much gone," says Mark Stecker. "Lead generation is about resonating with a target audience; it's solving a problem or creating a need that people never knew they had."
Mark is our FIRECHIEF – he co-founded Firewater more than 20 years ago in a spare bedroom in Blairgowrie. He has grown the digital marketing and PR agency to what it is today – as an entrepreneur, he also has first-hand experience of what it's like to scale up from a one-man show.
He's also our main strategy man and he's intensely sales focused: he's the guy you go to if you want more leads – the quality ones, not the waste-your-time tyre-kickers.
OK. So what is lead generation, exactly?
"The real objective in every business is to get sales," says Mark. "Generating leads is the easy part. Generating quality leads is the hard part. Quality leads are leads that are going to close into business, and you can only get quality leads if you know exactly who your customer is."
70% of buying decision is made before ever speaking with a company, which makes targeting so important, as potential customers know what they want before they even talk to you.
Lead generation happens after a potential customer has visited your company's website, social media page, seen an ad, read an email, or seen your blog content. These platforms are called promotional channels and, if they're used strategically – in other words, the content you feature on them resonates strongly with the target audience or solves a problem they have – that's when quality leads are generated.
Lead generation can look something like this:
A website visitor/blog reader/social media follower comes across amazing copy that resonates with them via one of your platforms – for example a blog post with useful, free information that applies to them, and relates to what you're offering
At the end of the post is a CTA (call to action) that entices them to click a link
This link then directs them to a landing page where they fill out a form to get an offer
That's when they become a lead – and a possible sale.

"Knowing your target audience is crucial, and you need to know what the problem is you are solving. I can't emphasise that enough," says Mark. "Of course you can blast things out but your leads won't be decent; it'll be a waste of time – they'll just be 'tyre kickers'."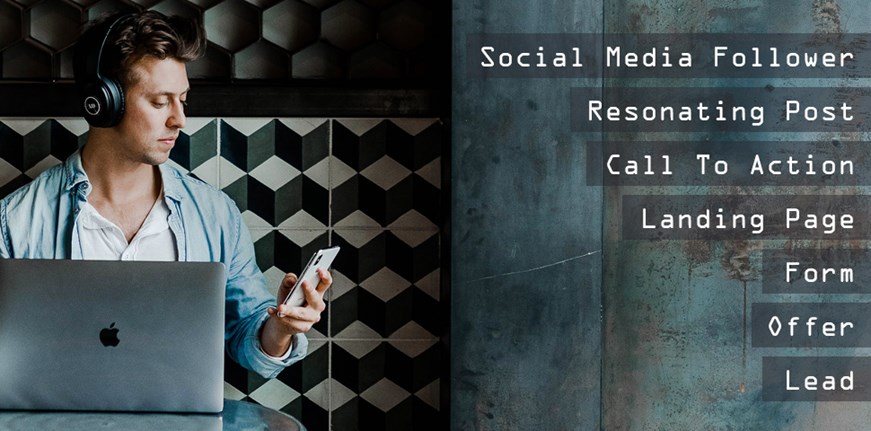 What's the best kind of lead generation?
It depends on the sector. It depends on the vertical. It depends on a bunch of things. But what has spiked – mainly because of cost and a captive audience – is email marketing (79% of B2B marketers say that email is the most effective distribution channel for lead generation). 
"Email marketing is so intrusive," says Mark. "But if you create the relevance and if it's done right it's one of the most successful. It's also low cost, which makes it a low barrier to entry. With conventional ads, if you don't have the budget you're just not seen – email is an equaliser."
Content marketing is highly effective, too. 
"It dove-tails beautifully with email marketing and anything else you're going to do. Email marketing is the hook that leads you to the content, where you have a CTA to upsell," adds Mark.
It's not about clicks, it's about conversions
Firewater's belief is "the right tool for the right purpose", and when it comes to lead gen (as the marketing kids call it) if you start out using the wrong tool, you won't get the right results. Which means that if the metrics aren't looking good, you'll need to switch things up.
"It's about failing fast and fixing quickly, because if something doesn't work you'll need to be able to tweak it. If you throw all your cash behind an ad campaign and you get a million click-throughs and zero conversions, you can't claw that money back."
Granted, lead generation is nothing new, and everyone knows how to send an email. But sending an effective email that's going to bring in business is a science.
"You can do it yourself, but you run the risk of going completely in the wrong direction. Then you've blown all your marketing cash and you have no results," adds Mark.
"We've got experience with many campaigns that we can utilise and carry through – we're learnt lessons and tips and tricks, so we can get results quicker."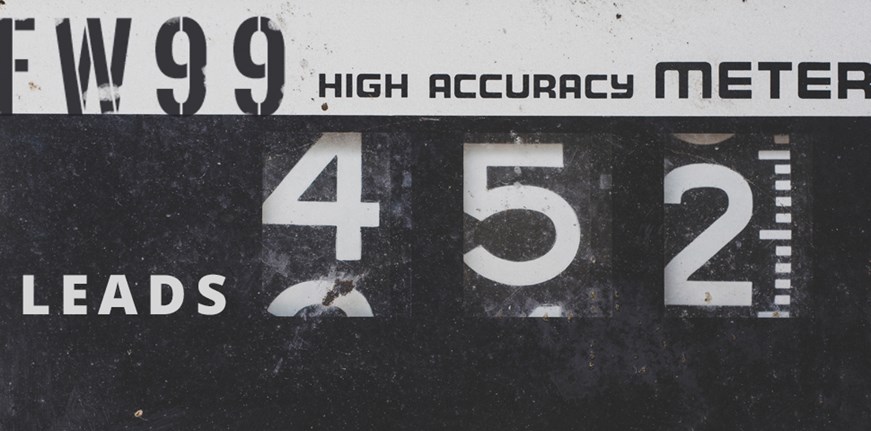 Mark's quick & dirty lead-gen tips
Want the leads to come pouring in? Follow Mark's advice – he's been doing this for a while 
Do the research and know exactly who your target customer is
Create relevant, share-worthy content that will compel people to want to find out more
You need to think of your company's website as a destination to convert leads: it needs to create a sense of trust, and entice potential customers to enquire (via an easy-to-use online form). If your current site isn't doing that, you need a strategic stand-alone page or a landing page. 
If you get quality leads, don't forget to follow-up promptly and nurture them! Use a CRM to keep track of who wants what.
Don't have a clear marketing strategy in place for your business? No idea who your target audience is, or what CRM means? Contact Firewater – we do all of this, and more, and we do it well.  
Why not drop us a message?