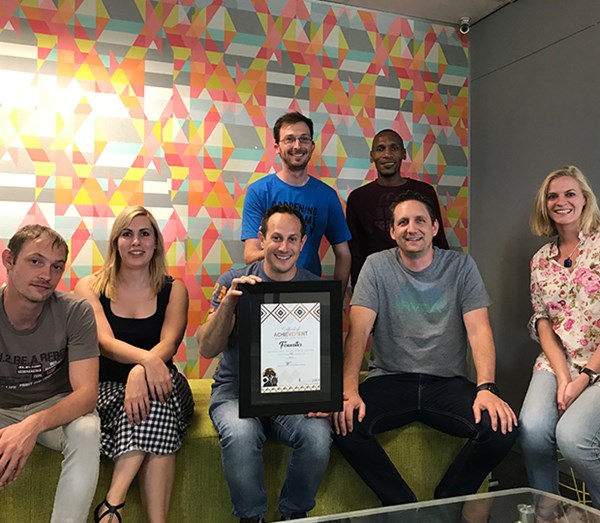 All the top marketing agencies in South Africa were once again recognised at the annual Assegai Awards ceremony, held this year on 8 November at the Inanda Polo Club.
Receiving acknowledgments of any kind is always a heart-warming experience, which is why industry awards are always an exciting occasion.
The digital marketing industry is an exciting one to be a part of, in this digital age. The impact of the works created by agencies can be tracked, measured and improved to implement memorable campaigns that really resonate with audiences. Each year the Assegai Awards aim to showcase and acknowledge these leading agencies and their campaigns within the digital marketing sphere in South Africa.
Among the award recipients of the night was Woodmead-based digital and PR agency, Firewater, who was honoured to be recognised for their efforts at the award ceremony.
The agency received a bronze medal for the campaign 'Come to the cloud with us' which was created for their client, Tangent Solutions.
"We pushed boundaries with this campaign. We included everything from desk drops to blog articles and PPC advertising to create a strong, strategically-lead campaign focused on the brand's digital presence," said Mark Stecker, CEO of Firewater. "I am immensely proud of my team who worked tirelessly to make sure that this campaign was perfect and our amazing client for entrusting us with this exciting creative idea."
While it could be seen as a notch on the belts of the agencies who were specially recognised, it was all in attendance who could boast remarkable achievements in the marketing world over the past year.
The evening also provided a platform for agencies to come together from across the country and unite in shared experiences and the latest trends. Together with some exceptional entertainment and an unforgettable celebratory party, the 2018 Assegai Awards was definitely a huge success!
Why not drop us a message?