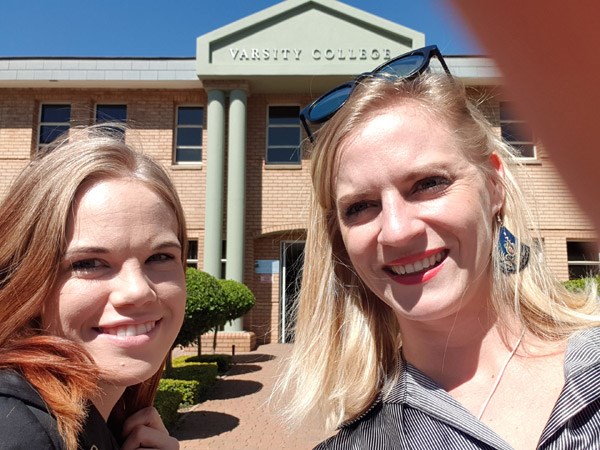 The world of communication has changed and will continue to change, this was the lesson that Varsity College Pretoria students learnt on 16 April.
Firewater's PR manager, Megan Tyack, gave the students tips and advice on how to tackle the challenges of having to be versatile within the communication industry and how to manage the expectations of their future clients.
Second and third-year journalism and communication students spoke about their fears and excitement about becoming the new generation to enter the industry. "It's a scary industry to be in, but with the right tools and strategic insights, it can also be so exciting," said Tyack.
Digital has drastically evolved the way traditional communications experts get clients into the media. In a world that is becoming more and more automated, what else can our future graduates do to insert themselves into a company and prove their worth? The students were introduced to a variety of tools and techniques that they could use to harness the power of communication in a digital world and use it to their advantage. There are more opportunities now than ever before; we just need to learn how to change our thinking and modernise the approach.
The communications landscape is changing all the time. Clients require more, and because of this, it's not enough to be just a journalist or social media expert or PR practitioner; one has to be able to do it all in order to stay ahead of the game and adapt to the environment. By taking the initiative to network with their fellow peers now, the students will be able to get insights on how the different facets of communications work and come together.
PR is filled with many myths and misconceptions that can sometimes be dangerously wrong. By helping students to be better informed, it allows them to be better prepared to adapt and push boundaries in the industry they are about to enter.
Why not drop us a message?