There's nothing like watching a FIFA World Cup game: the blast of vuvuzelas; the clip of your team's ball into the back of the net; getting so caught up in the beautiful game that you don't care when the guy in the stand above spills beer on your head.
Can you feel the World Cup anticipation (and the Zamalek in your hair)? Matches might be played in stadiums air-conned to death, and Bafana is a no-surprises no-show, but it's a global event that everyone and their grandma is talking about.
Is your brand part of the conversation – or on the backbenches? The World Cup is an ideal opportunity to connect with your audience, and a great way to do that is through newsjacking.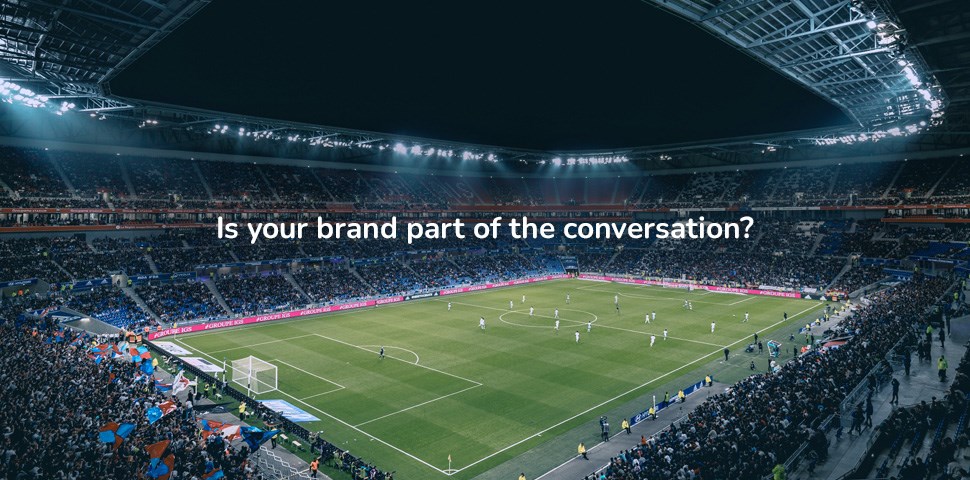 What is the 'jacking of news?
Fortunately, it doesn't involve tracking companies, aeroplane cockpits, or knowing how to slowly unbuckle your seatbelt with one hand. Newsjacking is when your brand capitalises on current events by creating content that relates back to trending topics. Newsjacking makes your marketing efforts – whether it's a social post or an ad – highly relevant so that your brand becomes part of the conversation.
It's not just blindly jumping onto what's happening right now, though – your brand's voice must still shine through. Examples of newsjacking done well are Nando's (check out their latest #NandosBrightSides campaign that focuses on load-shedding), and Retro Viral's My Kreepy Teacher that takes a brilliant dig at the pretentiousness of My Octopus Teacher – while punting Kreepy Kraulys.  
Both brands tapped into what everyone was talking about at the time, and they put their own spin on what they put out. For example, the Nando's offer involves getting free sides that match the current load-shedding stage. These also work so well because the brands were quick to jump on their respective topics, so they got virality and traction.
Read the room so you don't get a red card
Be careful what news you jump onto because not every brand should be talking about #MeToo or the war in Ukraine. With any news cycle, trending topics are constantly changing and there's always something you can use, from a song which has caught the imagination of the nation to something weird that a celeb just did (avoid Kanye and his fashion statements, is all we're saying).
A 'jacking doesn't even have to speak to the main topic; it can relate back to it via a sub-topic. Like when the Queen passed, the Cullinan diamond ended up trending; many brands could've hopped onto that, but they weren't fast enough. While you can't newsjack everything, the effort it takes to stay on top of trending topics is worth it. When newsjacking hits the right topic or trend, at the right time, and with the right audience, it really pays off.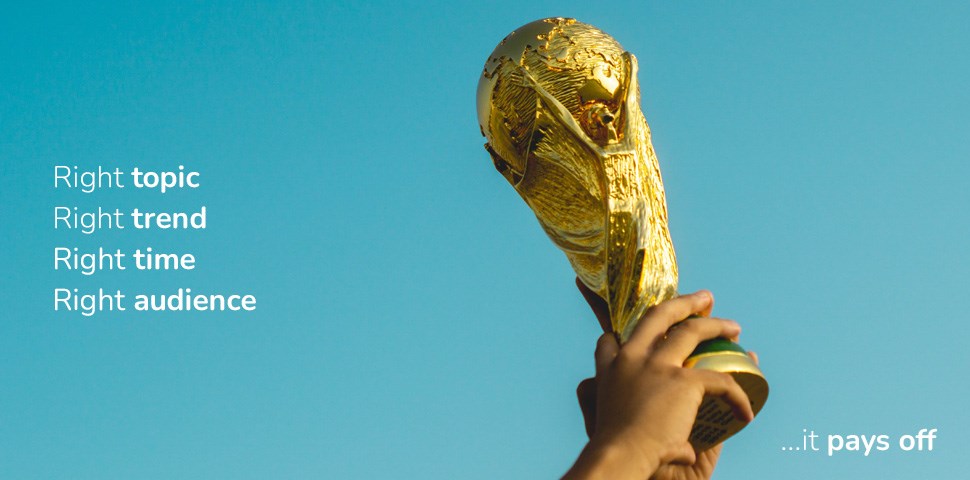 Land your newsjacking in the net
The key to effective newsjacking is twofold: keep your finger on the pulse and tailor your content accordingly. A big part of this is connecting with your customers on a human level, and this includes knowing everything about them, from what their pain points are to what makes them laugh. As a brand you need to let your customers know that you really get them – and one of the best ways to do this is to newsjack.
The keyword is 'effective'. You must be able to see a trending topic coming, and you must be FAST. An example of fast is Oreo's 2013 Twitter ad that they created and published just 10 minutes into a blackout during the 2013 Super Bowl. We also want to point out that they had a 15-person social media team ready to respond to whatever happened online during the big game – which goes to show how important it is to have a team of digital experts at hand.
Whatever you put out needs to be true to your brand's voice, and newsjacking still needs to tie your service or product back to the current event. When it's done right, it's like seeing Ronaldo doing a bicycle kick in a Champions League quarter final. If a newsjacking makes your brand relevant to your audience, it'll stand out, and if it hits the right nerve, it'll be sharable. Much like a digital Mexican wave, your brand awareness will spread.
(By the way, the Mexican Wave was first seen by people living outside of North America at the 1986 FIFA World Cup in Mexico, hence the name. Follow us for more digital marketing insights and useless facts).
Surveys show that people support brands that take a stand or have something to say – especially if what they say is a little cheeky, timely, and puts a different spin on what everyone else is talking about. That's why newsjacking will help your brand be part of the conversation, instead of being a spectator in the stands.
It might be time to stop faking an injury on the pitch – and kicking your brand's digital marketing efforts through the goalposts.
Contact us to see how we can help your brand leverage what's trending, World Cup and beyond, so you can get out of the sidelines and into the finals.
Why not drop us a message?