A marketing budget is the first thing to be scrapped during a crisis – and when your marketing is digital, it just takes a click to turn off – big mistake!
Globally, pay-per-click (PPC) and social media spend is plummeting, and we get it. Why spend money on a PPC or SEO campaign, or even content marketing, when the economy is tanking?
Businesses are in full-on panic mode and jobs are on the line – so is stopping your digital marketing spend the right thing to do, especially if you're an events company, or you're in the restaurant industry?
"Probably not," says Alon Berman, Firewater's FIRESTARTER.
"People are sitting at home with more time on their hands and glued to their devices," explains Alon.
"Many are using this time to research ideas, plans or projects they've put on the backburner. Say some of them are planning a wedding for a year down the line – there's no reason why an events or venue-hire company, for example, shouldn't be taking enquiries instead of just shutting shop and not doing any business."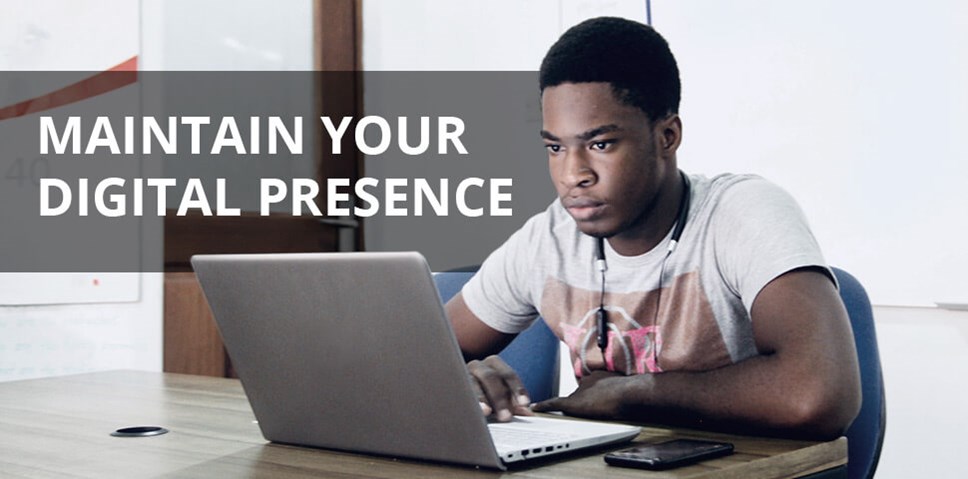 Businesses need to maintain their digital presence – or face not being able to jump back
Truth is, no one knows whether a lockdown will last for 21 days or 21 weeks. But many businesses will need to shift their thinking to 'How will we continue operating without – '.
"A lot of businesses are thinking that now is the time to go dark in an attempt to cut budgets, and that's a big mistake," adds Mark Stecker, Firewater's FIRECHIEF.
Mark says that, for a business like an events company, they may find it counterintuitive to spend money on digital marketing when they can't take bookings. But they don't know – the same way Firewater doesn't know – when things will go back to normal.
As soon as lockdown finishes, it's going to be back to business. And who will people go back to? They'll go back to the businesses who have been communicating with them all along.
According to Mark, it's key for businesses – no matter what industry – to not go digitally silent right now. Instead, it's imperative that businesses really try to think ahead and see which brands and products they can add value to.
And, if your business is active with digital marketing – which it really should be – don't just talk about the virus, either (check out this article to see why).
"You can't use scare tactics – everyone is already scared," adds Mark.
As always, your digital marketing – particularly your content marketing – has to be helpful, trusted, and useful. The future is going to be there – we don't know what it's going to look like. Find the gaps and create new opportunities. Be relevant.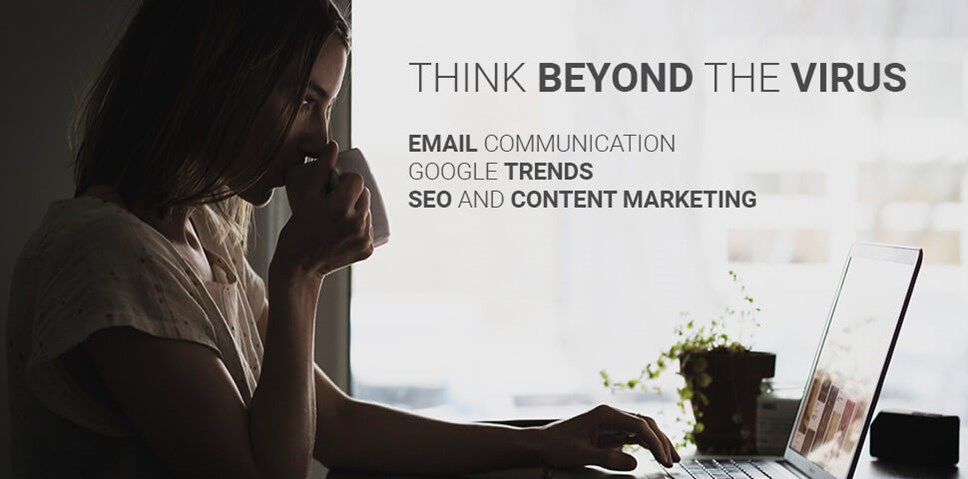 Now, more than ever, you need to think outside of the box
"Right now, businesses need to be able to communicate with their customers and tell them what they need to know, whether that's via emailers, social media, or content creation," says Alon.
"There are opportunities for people to take the narrative, break it down, and look at what services they could provide on the back of that – but it means going a little leftfield."
"We all need to think beyond the virus," adds Mark.
What will the new normal look like? How will you adapt? When it comes to digital marketing, what can you do in the meantime to get a jump on things, so that you're ready to rock as soon as the lockdown is over? These are all questions that business owners should be asking themselves at the moment.
But how do you think beyond the virus, practically? Here are three suggestions: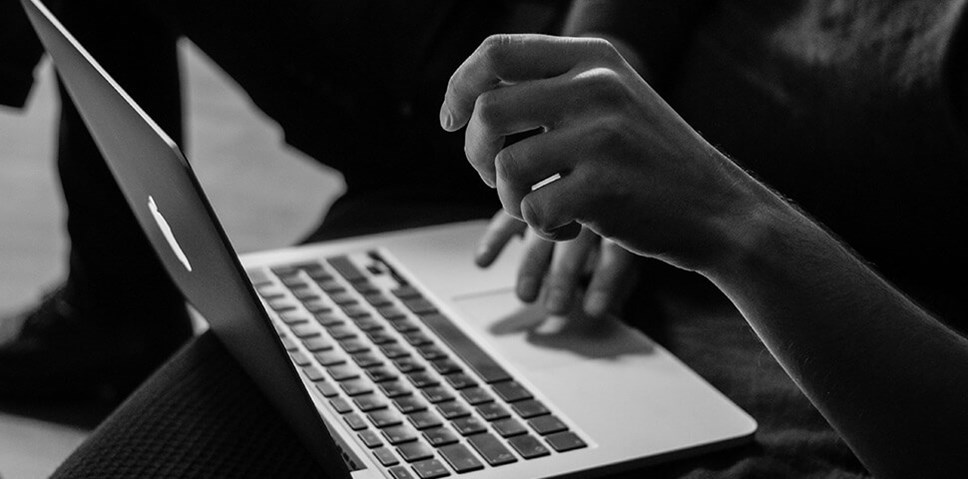 1. Get on top of your email communication
We've said it before and we'll say it again: email is a highly effective digital marketing tool. Plus, it doesn't cost much, and, as harsh as it sounds, your audience is quite literally captive.
For some businesses, it means they'll need to send out mailers reminding their clients that they're fully remote and carrying on; for others it means they're taking discounted pre-bookings for future events.
Of course things may shift and the lockdown may be extended, but you have to keep people in the loop (whether that's your customers or employees). Setting up an effective email campaign or compiling a database now means that you would've done the marketing groundwork in advance, and you can press play once lockdown is lifted.
Just remember that email is not the place for a hard sell – especially during a pandemic. Always be sensitive, don't spam your customers with too many mailers, and don't jump on any COVID-19 bandwagons.
2. Use Google Trends to identify what people are searching for
Google Trends is free to use and lets you see where demand is heading, as well as how you can use what you have to follow online search trends.
"How do you reach people you haven't reached before? Where can you start? These are all questions that Google Trends can help you answer," adds Alon.
The free tool lets you see what conversations are taking place online (beyond the news cycles), and what people are concerned about. You can strategically use this information to think about how your business can adapt to the needs of the market.
You need to think laterally when you're looking at Google Trends results, however.
"Sure, Google Trends will tell you that everyone is searching for masks, or hand sanitiser, or when lockdown is going to end," says Mark. "But you need to always consider how your business is uniquely positioned to solve specific problems. Be relevant."
Using Google Trends doesn't mean that you suddenly need to start selling masks; stay in your lane of expertise, and always keep in mind what your purpose is in the market.
"Maybe you're in digital, like us. Then you need to look at the ancillary things like remote opportunities, or moving to ecommerce."
3. Don't let your SEO and content marketing slide
Like we said, now is not the time to go silent. In fact, if you shut down your SEO and content marketing you'll risk lowering your organic rankings, and even decimating your organic website traffic.
Right now, search demand is all over the place, but when it returns to normal a halt of SEO and content marketing efforts will mean that your website will suffer. During lockdown it's vital to maintain – if not grow – your SEO campaign.
Businesses need to use lockdown to think about how they can adapt to a different world, and how to get a head-start once lockdown is lifted. If you're going radio silent right now you're losing valuable time – your competitors are likely planning and keeping digital communication open, and, once we all come out of this, they'll be out the gate.
Instead of being paralysed with fear – and we understand how scary and uncertain it is right now – you need to use this time effectively: set up that mailing list; get that big website update sorted; review your marketing and sales collateral (it will need updating, because the world is never going to be the same after this); finish those case studies; think about your content marketing plan. Do all of that now, while you've got capacity, so that you're ready to go once this COVID-19 nightmare is over.
Not sure how your business's digital marketing can adapt to a pandemic? We don't blame you, so we're offering a free 30-minute remote consultation to help you see the wood for the trees. Contact us to set one up.
Why not drop us a message?