Like a rained-out Burning Man or a Fyre Festival reboot (we kid you not), in this economy, it's understandable you might think that Black Friday 2023 is a non-event. Well, last year, online Black Friday sales in the U.S. reached a massive $9.12 billion (approximately one hundred billion and eleventy thousand South African rand). With most people looking for big savings to deal with inflation, it's doubtful this will slow down come November.
If your business or brand wants to take advantage of Black Friday, CMOs and digital marketing decision-makers need to get onto that now – not on 23 November. Plan your marketing strategy around what is relevant to your brand, because there's no point in planning a seasonal campaign if what you offer doesn't add value to your marketing efforts.
Otherwise, it's like a debt counselling service punting a 50 percent off Black Friday special or a great deal from the Tombstone Factory, including engraving and installation (again, we're not making this up).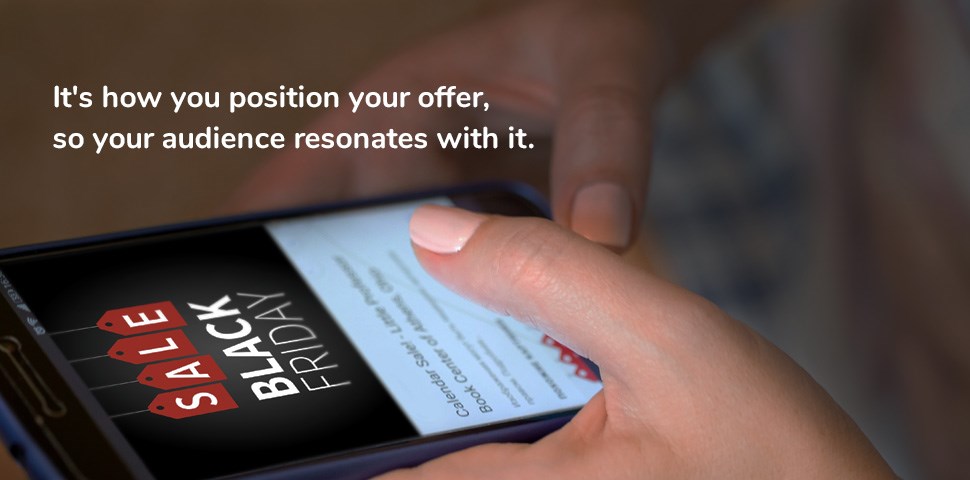 Think about perception (and who you're talking to)
If you decide that Black Friday is the trend to jump on – and for many businesses and brands it is – you'll need to be aware of how your offering will be perceived. That's because many businesses offer specials that don't make sense or relate to their business (for example, a beauty brand doing a Cyber Monday special).
It's how you position your offer, so your audience resonates with it. Look at how not to do it, thanks to Bud Light. Their campaign earlier this year backfired – and it's not just because it's a kak beer. They didn't understand who they were talking to as their main consumer, and their inclusive campaign aggravated people on the right and the left. They trended for the wrong reasons, and Whether for Black Friday or Pride Month, ensure your marketing activities don't seem insincere, and that you know who you're talking to.
If the marketing team behind Bud Light had thought about their target audience, they could've avoided that disaster. It turns out that the average Bud Light consumer has simple needs: they want to enjoy their beer without a debate, and they want Bud Light to focus on beer.
Contextualise content (and consider CPC)
We've shown you how crucial it is to put out content that is relevant and resonates. We've also pointed out how marketers need to understand the context that content is consumed in (it's tied to who we are and what we need, where we live, what we do, and where and what time we consume it).

Creating the right type of content and contextualising it, so it resonates with the audience, is essential for any seasonal campaign. For Black Friday, think about the associated content you put out (whether a mailer or a social post) and if it benefits your brand or if it may just get lost in the noise. Black Friday is a lot of noise – and the bigger brands have capitalised on it by making it a month of deals instead of just a day; they can own that space and potentially your target market, too.
There is a trade-off, and keep in mind that your CPC will go up due to a competitive ad space. Don't turn off your ads, just account for it, and don't launch anything crucial or invest heavily in a new campaign during a high-competition time like Black Friday, either.
If Black Friday is a trend you can jump on that will benefit your bottom line – do it. Start planning how you will leverage it to offer sincere specials, speak to the right audience, and add real value.
If you come unprepared, you risk losing out – like some guy at Burning Man stuck in a deluge, heavily muddied and goefed, with only a warm can of Bud Light to console him.
Take advantage of Black Friday the right way. Contact us; we can help you get a plan in action.
Why not drop us a message?